One of the most intimate depictions of a couple we have crafted yet is the story of Ari and Sam's elopement in the Dominican Republic. With open hearts and pure honesty, we spent two days roaming the island in a introspective journey that eventually led to sacred vows. The following story was written by Ari.
On the morning of August 21st, 2013, in the front row of an Astronomy classroom, our lives changed forever. I flurried in a minute late in a pink trench coat, hair still wet from a rushed shower, and quietly sat down next to a tall, well-dressed guy wearing blue wingtips with pastel sox. Neither of us were feeling very hopeful about our love lives at the time. We had both had a tumultuous year, and Sam had thrown himself into his passion for mathematics, studying for hours on end, while I was uncertain about the future and didn't know what I wanted out of life.

We may not have known our fate, but it didn't go unnoticed on Sam's part that a pretty girl had chosen to sit right next to him. I too noticed that he was quick to join the study group I invited him to, even though he was a brilliant student and had absolutely no need for a tutor. After a few weeks of discussing the Doppler effect, catching each other's eyes over the lab room table, and developing private jokes, we found ourselves in a cafe, stepping into the rhythm of effortless conversation, probably irritating the waitress by ordering nothing more than two teas and lingering, completely engrossed in each other.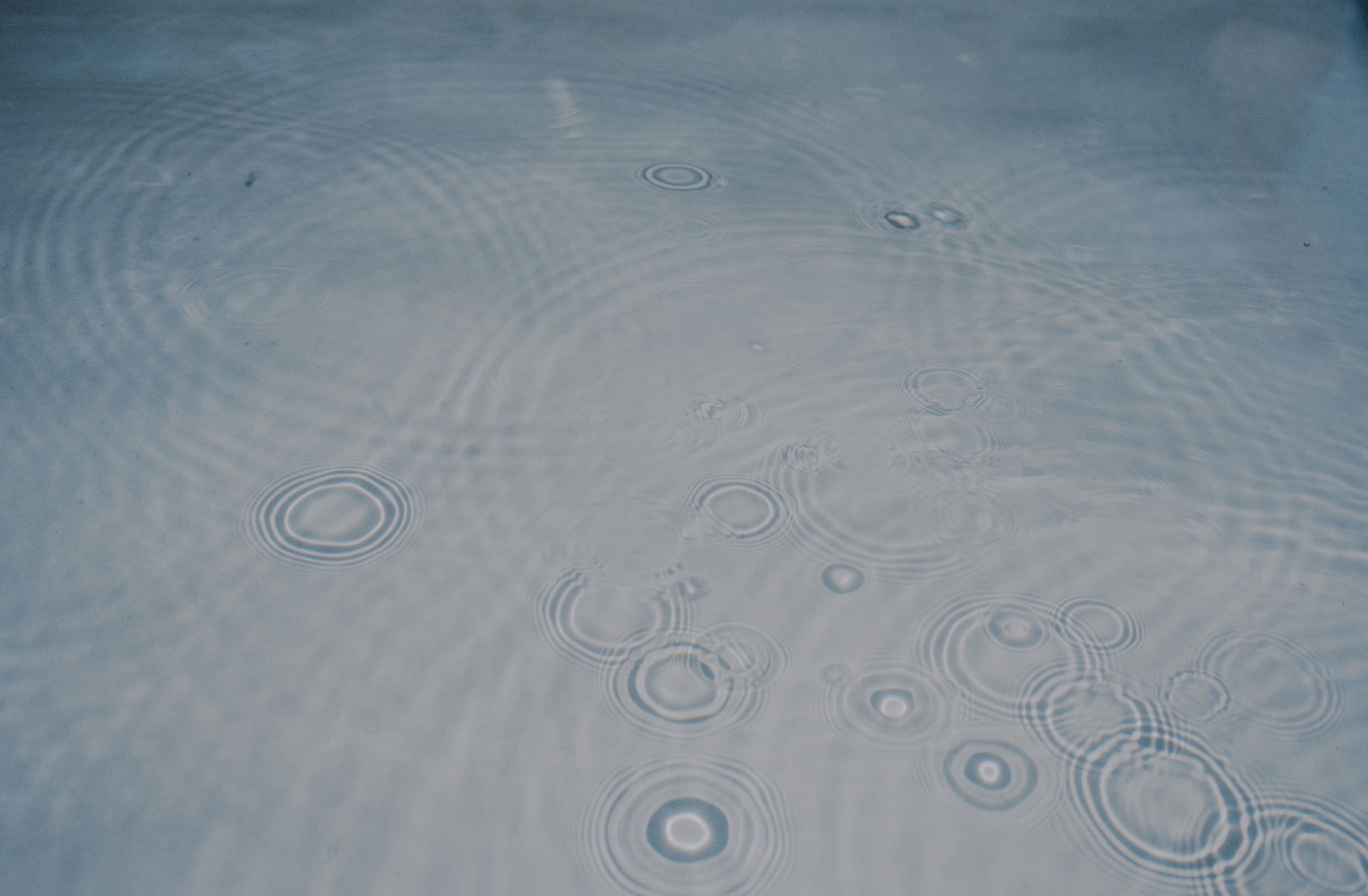 "We had no idea that we would soon uplift, adore, teach, and passionately love each other in ways we didn't think existed outside of movies and books. Soon, everything that had ever happened to us, good or bad, would be reconciled and finally make perfect sense because it all had made our lives together possible."
"We would later laugh about how terrible the music was, but what I didn't tell him for a long time was that when his green cashmere sweater grazed my skin on the armrest we were sharing, I shivered and had a simple thought strike me, clear and true: "I am going to marry him."
As our relationship developed, the serendipitous and fateful "coincidences" from our past that we discovered astounded us. We found out that the hardware store his family had owned for over 100 years was right behind my grandparent's house, and our families had known each other for generations. Sam went to high school with my uncles, and I went to high school with his cousin. All this time, we had been running in the same circles, just barely missing each other, but our lives had finally aligned. We decided we didn't believe in coincidences anymore. These were all blazing signs from the universe, telling us our paths were meant to join.
Sam encouraged me to rediscover my passion for writing, get my poems published, and earn an English degree with honors, while I stood by him as he delved into his love of mathematics and realized his dream of becoming an actuary. From wondering where rent money was going to come from to oceanside hotel rooms in paradise, the two of us have worked to manifest a life of prosperity and joy, never limiting one another or allowing each other to say "I can't do it".
Over the next four years we built a life together involving various tiny apartments, two crazy chihuahuas, a spontaneous trip to Cuba (and other wild traveling experiences), the invention of many recipes, death-defying ski lessons, even more death-defying slippery drives on mountain pass roads, inside jokes, salty ocean kisses, "I've-never-told-anyone-that" moments, convertible rides, good beer, late nights, spontaneous trips to random county fairs, dancing, cuddles, tears, obstacles, and all the love we could ever want.
We've made it through sweltering summers without air conditioning, scrounging up quarters to wash our clothes, and we have sipped champagne with gold-flaked desserts at the Ritz Carlton. We've weathered some of the darkest days imaginable hand-in-hand, and we've spent other days in absolute bliss. We know when to be good influences on each other, and we know when to throw caution to the wind and be partners in crime. Through trials and triumphs, we have been each other's constant ally.
With our love story in mind, we were moved to tears, laughter, more tears, and absolute euphoria as we stood on a beach at dusk in the Dominican Republic and recited handwritten vows that we had already made in our hearts years ago.
Although we chose to wed privately, our loved ones surrounded us in spirit, and we are grateful for their support as we set out to live the rest of our days together: for better, for worse, for richer, for poorer, in sickness and in health, 'til death do us part, and beyond.